Creating Connections
With Customers and Prospects
Do you know how to cut through the noise at trade shows? Your engagement methods are what set you apart.
Download Our White Paper
HIGH TECH, UNIQUE EXPERIENCES
For some companies, simply communicating their services or products at a tradeshow can be a challenge. While they don't want to minimize their capabilities, they want to quickly engage onlookers, incorporating advance in technology in to their exhibit can help them do that.
One of our clients used this cutting-edge approach to capture the attention of attendees. Because their products, architectural aluminum systems, were too large to put on display, they leveraged a large video wall that was connected to a nearby tablet. Through an app on the device, visitors handpicked different styles of aluminum to design their own building on the big screen. The engagement went a step further by emailing the user a picture of their design with a list of the products they chose, encouraging interaction with the company even after the show.
Let us help you tell your brand story in a stand-out, high-tech way.
Your Vision, Our Creativity.
WANT TO LEARN MORE ABOUT OUR SERVICES?
LOW TECH, HIGH IMPACT
Making a lasting impression doesn't have to involve complex technology. Gone are the days where companies talk about themselves. Today, your customers are the hero, and your company helps them be successful on their journey. If you can convince them you are the trusted ally, they'll remember their experience with you—even without a high-tech display.
This was the case for a client that needed to persuade attendees that the company's solutions provided a more positive shopping experience. They used conductive ink technology: where different surfaces came to life before their eyes.
The possible lifecycle of a product in a prospect's store was printed on raw wood walls. When an attendee touched specific drawings on the wall, sound and visual reactions were displayed to tell how products moved from the store shelf to the purchaser's home. Booth staff provided additional insight, keeping the ever-important human aspect of an exhibit front and center.
Certain stories don't need complicated technology to engage a crowd. Let's collaborate to design a simple, yet effective, exhibit that brings in the perfect prospect.
TAKE CARE OF YOUR ATTENDEES
Are you going the extra mile to make your guests feel at home? Engaging trade show attendees with hospitality is always appreciated.
Incorporating hospitality at the design level of your exhibit will help you stand out from the crowd. From an in-booth café to custom photo booth areas, we can help you provide a memorable, hospitable experience. If you can dream it, we can design it.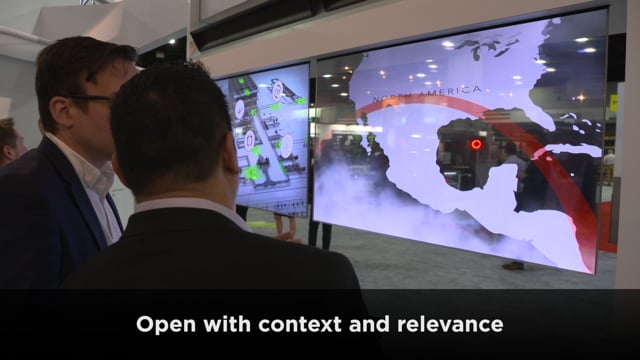 BE THE STAR WITH ENTERTAINMENT
Bringing entertainment to your booth will surely draw a crowd. Whether you hire a talented entertainer, a well-known celebrity, a compelling keynote speaker, or simply make your booth itself an entertaining space, your exhibit will be the talk of the show.
Starting at the design stage, we can help you create an exhibit that entertains and permanently embeds your brand into attendees' memories. For one client, we did just that.
Our engagement strategy was an in-booth escape room. Given that the target audience was primarily millennials, this was a perfect way to create a bonding experience for guests as well as ensure they learned about the company's products - a critical requirement for escaping the Zombie Cow Attack.
The choice is yours: Exhibitus can create a designated space for your celebrity, or we can design an entire exhibit as the entertainment.